As soon as the warmer weather hits, most people can't wait to soak up the summer sun. However, significant sun exposure can often lead to premature skin aging, wrinkles, cataracts, and life-threatening skin cancer. Skin cancer is considered the most common type of cancer, and millions fall victim to this disease every year. In fact, one in five Americans will develop skin cancer by the age of 70. (Source: Skin Cancer Foundation) With such high risks, are you doing all you can to maximize skin cancer prevention?
Skin Cancer Prevention: The Facts
According to the Skin Cancer Foundation, increasing damage to the ozone layer greatly intensified the risk of harmful ultraviolet (UV) radiation exposure over the years. While ozone-depleting substances are now regulated to help minimize damage, scattered UV rays can still have an impact even on the cloudiest days.
How does skin cancer occur?
Everyday sunlight (regardless of clouds) omits UVA and UVB rays, which age the skin and cause sunburn. Too much radiation exposure damages your skin cell's genetic materials, accelerating cell growth which then leads to skin cancer. Even getting a sunburn just once in a two-year time-span can triple your risk of melanoma. (Source: Cancer Research UK)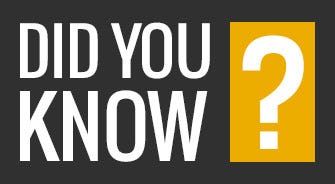 1 in 5 Americans will develop skin cancer by the age of 70. (Source: Skin Cancer Foundation) With such high risks, are you doing all you can to maximize skin cancer prevention?
And UV ray exposure occurs not just on sunny days, but essentially whenever you're outside. Clothing, sunscreen, and avoiding artificial tanning beds and sun lamps help, but arguably the best long-term solution is limiting overall amount of time in the sun (according to Skintrium).
Now we know too much sun or outdoor deprivation is not beneficial for our health, either. Fresh air, natural light, greenery, and enjoying outdoor activities all support our bodies' well being. Layering on clothes in the heat of July is not exactly ideal, and sunscreen really only works with top-notch SPF and constant reapplication. While these methods are still highly recommended nonetheless, how else can you maximize skin cancer prevention when outdoors for an extended period of time?
Maximizing Skin Cancer Prevention with Reliable Shade
Regardless of the weather or location, it's crucial to shield yourself from UV exposure whenever outside if you can help it. Most individuals never forget to pack a bottle of sunscreen or a floppy hat when heading to the beach or park on a summer day. But as far as skin cancer prevention goes, these methods only provide so much protection before they become a hassle (as we've mentioned previously). And besides that, what's protecting you when gardening, grilling, or even just relaxing outdoors for hours at a time?
With a quality shade solution, skin cancer prevention is made simpler. Pop-up canopies and shade chairs allow you to enjoy the outdoors under reliable sun shelter that effectively minimizes UV exposure. These units provide portable, durable, and affordable high-quality sun protection that's easy to use whenever and wherever you need it.
Some great uses for shade include:
Set up a shade canopy over a garden bed and get protection from harmful rays
Take a portable, lightweight pop-up canopy shade to the beach and enjoy the ocean from a comfortable spot
Use Quik Shade portable shade chairs at your next outdoor sporting event or camping retreat
Use pop-up canopies at your next party and protect yourself and your guests from the sun's harsh rays
There are many other great ways to use shade and still enjoy the outdoors. And with up to 99% UV protection with a Quik Shade solution – why wouldn't you want to get cool, comfortable and most importantly safe protection anytime, anywhere? Check out a few options below.
Quik Shade Pop-Up Canopies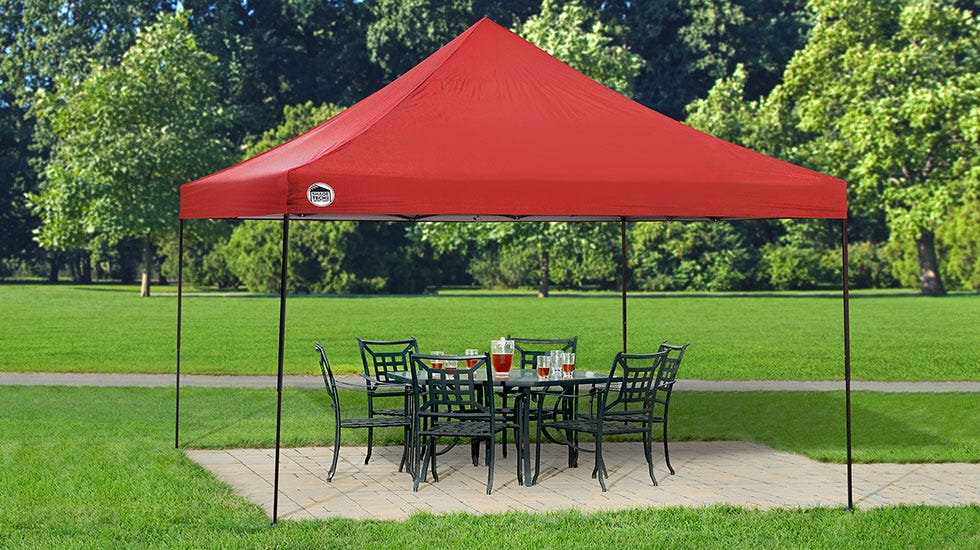 The Shade Tech II delivers high-quality sun protection wherever you need it. Aluminex fabric offers 99% UV protection – our highest level of sun coverage. Use this shade solution in your backyard over your deck or patio for shaded downtime at home. At an affordable price, you can provide you and your loved ones with a highly effective line of defense against harsh sunlight. Choose from multiple sizes, styles, and colors to easily complement your outdoor space.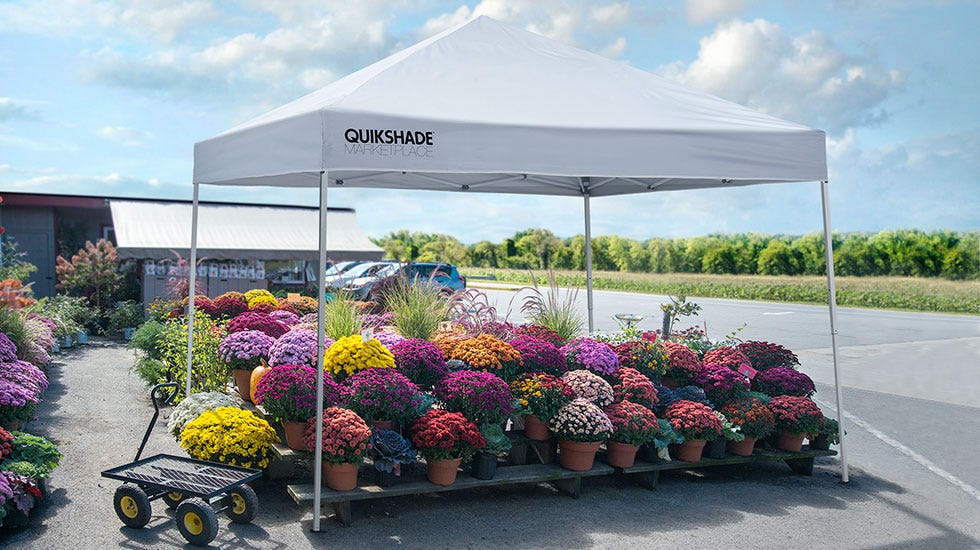 The Marketplace Canopy: Perfect for Gardening
When working hard in your garden, keep exposed skin covered with a quality pop-up canopy solution. Pop-ups assemble easily and are extremely portable; making them easy to move from one flower bed to another while you plant. Utilize the Marketplace Canopy for an easy-to-maneuver shade solution that protects efficiently and effectively.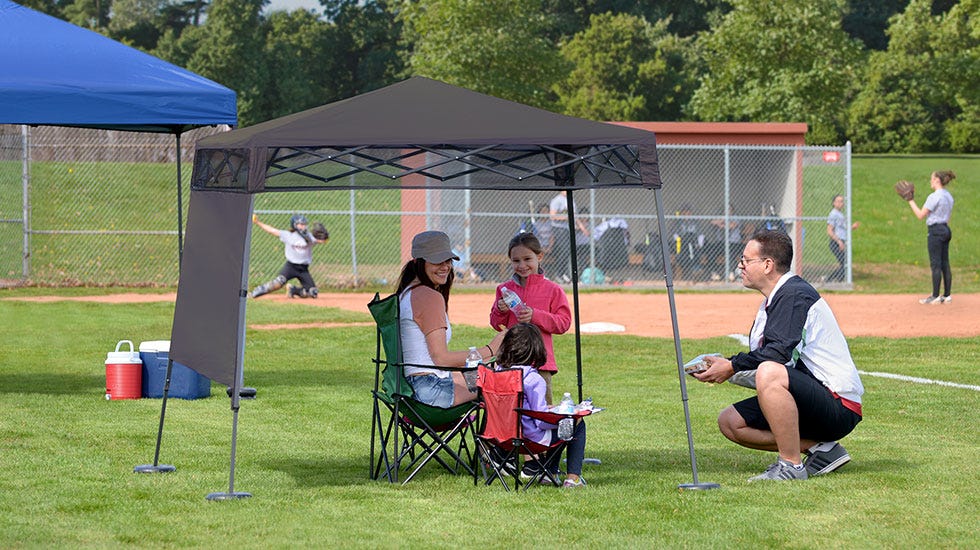 For Sun Protection Everywhere You Go: The Go Hybrid Series
Now you can take effective sun protection with you virtually where you go. The Go Hybrid Canopy is the ultimate on-the-go canopy, offering superior portability with lightweight materials and compact storage capabilities. With easy one-person assembly, Aluminex protection, and an added wall for increased shade and privacy, the Go Hybrid is perfect for easily taking shade with you to sporting events, the beach, and much more.
Quik Shade Portable Shade Chairs
Shade chairs offer convenient and comfortable shade when you need it. Whether you're attending a backyard barbecue or spending the day at the beach, a portable shade makes it easy to stay cool and covered anywhere. Here are a few options.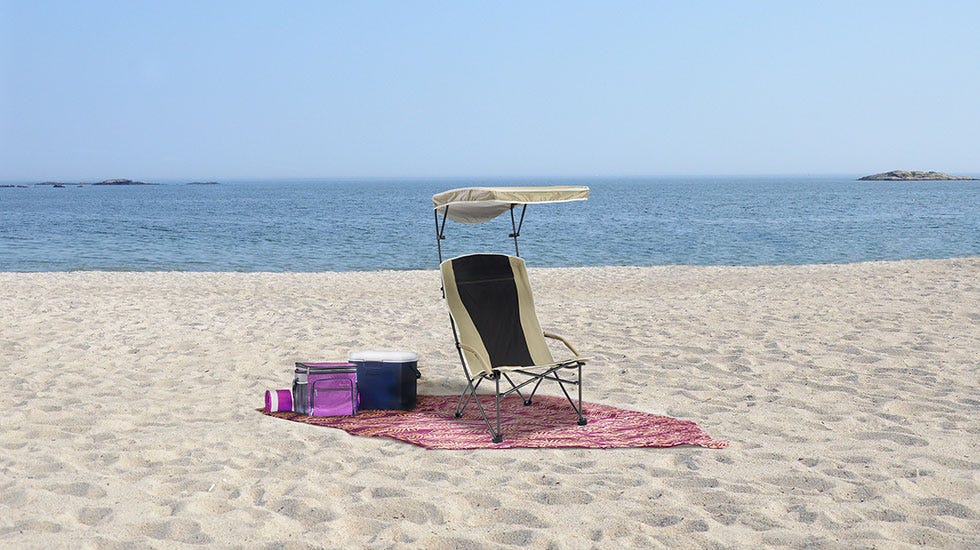 For High-Quality Shade and Comfort: Pro Comfort High Back Shade Chair
The Quik Shade Pro Comfort Shade Chair offers the same high-level of protection as many of our canopies. For an affordable price, you enjoy 99% UV protection under a patented adjustable canopy. Take with you anywhere with its extra strong fabric carry bag. Choose from both high back and low back options for your desired comfort level.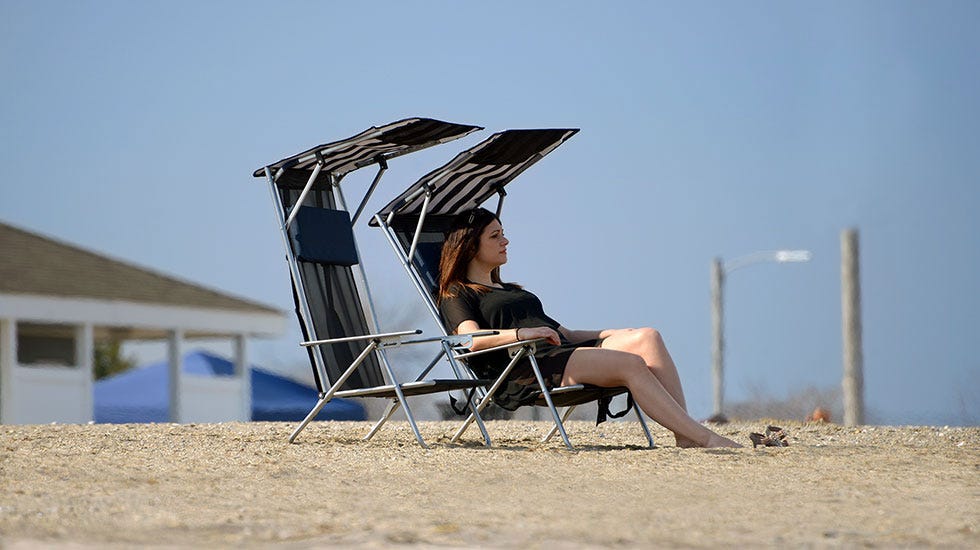 The Beach Recliner Shade Chair for Breathable Coverage
Looking for a shade chair that's a little more beach appropriate? The Quik Shade Beach Recliner Shade Chair features breathable, moisture-resistant mesh fabric, perfect for staying cool when spending a day at the beach. This shade chair effortlessly folds flat with a convenient handle for fast and reliable shade anywhere.
With protective shade solutions wherever you go, you significantly increase sun protection and skin cancer prevention. Utilize these portable, durable, and reliable solutions for worry-free shade and coverage camping, at the beach, or in your backyard.