Urban farming is becoming more popular in America as people are turning to growing their own food in densely populated areas. What exactly is urban farming? According to Greensgrow.org, it's any growing operation within a city that sells the food it produces. While there are many different techniques to creating the perfect environment for growing crops, here are some proven solutions to successful urban farming.
Finding the Right Location

Maybe you already own a plot of land and want to convert your backyard into an urban farm. Or if you don't want to dig your yard up, you can rent or buy a plot of land. But before you get those seeds in the ground, look at the site's security, access to water, soil quality and the distance you'll have to travel to get there. Additionally, how close are you to a food dessert, and can urban farming help the community thrive? Also, check for zoning laws in your state: some states prohibit land use within city limits for agricultural use. Size doesn't matter. Efficient landscaping techniques can help you carve out a garden in your small space. If you're a first-time farmer, you may want to use less than a quarter acre to start. However, more land will give you room to expand, store equipment, add a greenhouse, and even rotate crops.
Soil Testing

If you plan to grow in the dirt, the soil must be tested before you buy, lease, or rent any property. Even if the property isn't identified as a brownfield site, contaminants found in urban soil, can be costly to remove. For the health and safety reasons, have the soil tested even if you plan to use raised bed gardens or containers for urban farming.
Rooftop

How much sunlight does the property get? The amount of sunlight your property gets will determine what you can and cannot grow on it. If there is a building with a flat roof on the property, then farming on the rooftop may make a lot of sense. Rooftops get plenty of sunlight and are great for growing in containers and raised garden beds. However, rooftops get very hot, so you should consider using a greenhouse to control the sunlight and temperature.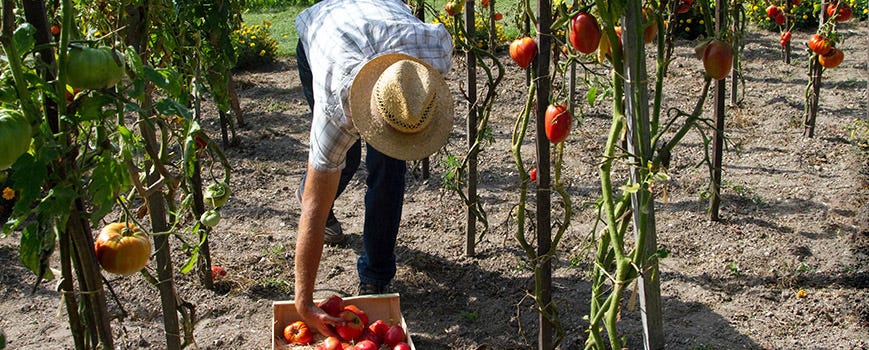 Urban Farming Techniques
When growers decide to plant food in urban areas, it gives better access to fruits and vegetables to people who may not have an affordable place to purchase them. According to Nature.com, these urban farms are usually built on underused land, like an abandoned car lot or a shuttered business. Greenhouses are a great way to increase yield in these areas.
Raised Bed Gardens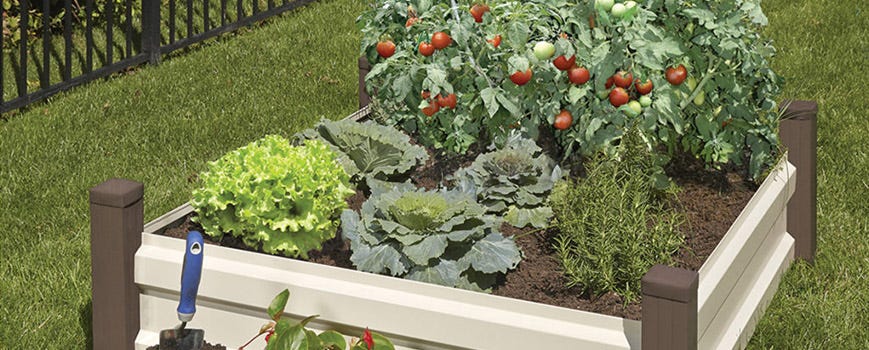 One Washington, D.C. neighborhood utilized a network of raised bed gardens to build one of the most successful urban farms in the area. They used companion planting, which enhanced crop growth. Raised bed greenhouses in an urban farming atmosphere are perfect for a small footprint. This GrowIt Raised Bed Greenhouse is an ideal solution to extend the growing season for crops, while providing temperature control and adequate airflow. The high-grade steel frame will stand up to elements, even in a city atmosphere. The triple-layer cover is waterproof and UV-treated. Utilizing a greenhouse like this one could increase profitability, quality, and production.
What to Plant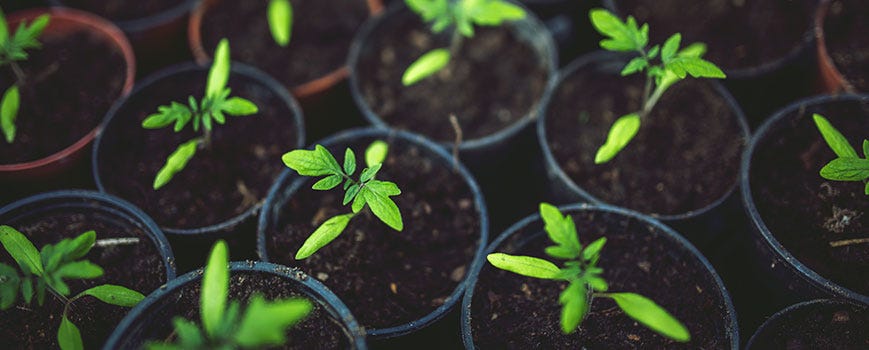 Having all the right piece of land for urban farming is only half the battle. You need to know what you can and can't grow successfully in your region. You need to know what you can successfully grow in an urban farm in your area of the country. The first thing to do when choosing what to grow is consult the hardiness zone map from the United States Department of Agriculture or Agriculture and Agri-Food Canada. This will let you know what plants will flourish, and which you should take pass on. There are some basic staples that should grow well in most zones. For example, corn, tomatoes, peppers, eggplant, and squash grow great in the summer. Carrots, beans, peas, lettuce, cabbage, radishes, and potatoes can grow year-round in many climates, or in a greenhouse. If you plan to sell in a food dessert, make it a priority to meet your neighbors. Learn if there are fruits and vegetables that they would like to have, but don't have access to. If demand for the crop is there, and it can be grown successfully in your zone, then bring it to the people.
What Soil is Best for a Raised Garden Bed?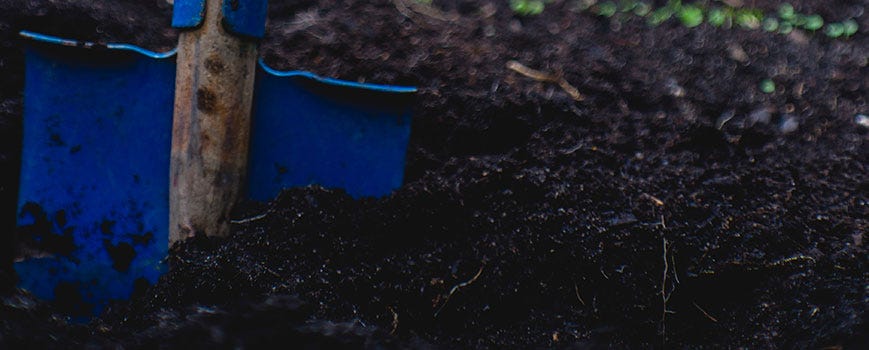 The best soil suitable for vegetables includes lots of compost and organic matter such as composted leaves and ground or shredded, aged bark. Whatever soil you're starting with, incorporate enough organic material so that the amended soil is neither sandy nor compacted. When the mix is right the soil will bind together when you squeeze it but breaks apart easily when disturbed. This soil is full of living microorganisms that help feed your plants. Water will be sufficiently retained and yet won't saturate the soil either.
The Importance of Adding Mulch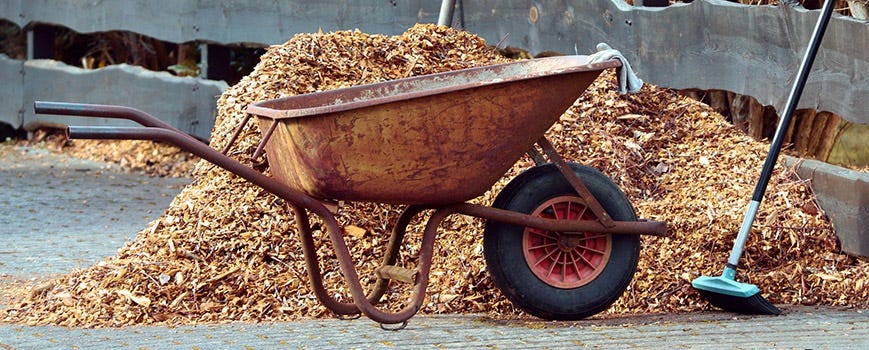 Mulch can be any material that is spread or laid over the surface of the soil as a covering. It is used to retain moisture in the soil, suppress weeds, keep the soil cool, and make the garden bed look more attractive. Add a three-inch layer of any organic mulch around your plants and over the irrigation lines if possible. Mulch will insulate the soil, helping to keep it cooler in summer and warmer in winter. It also helps retain moisture, suppress weeds and acts as a protective barrier from diseases splashing up onto the plants from the soil.
High Tunnel Greenhouses in Urban Farming
When you think of high tunnel greenhouses like this one, you may imagine them sprawled out on a large rural farm. While it's true greenhouses have many benefits to large scale agriculture, they are being used more in urban farming, too. According to the Appropriate Technology Transfer for Rural Areas (ATTRA), commercial urban farmers are using high tunnel greenhouses more to increase profitability. It also gives growers the best use of a smaller space. ATTRA says this allows for the use of intensive planting methods to grow crops quickly and efficiently. ShelterTech's High Tunnel Greenhouse grows bigger plants faster than the competition, and is great for urban farming. The best part about this choice is you can buy what you need.
Whether you require the full, complete greenhouse kit, or you're simply looking for the steel frame, you can custom order your own on our website. Customize your own high tunnel by purchasing only the frame, all the way to the entire greenhouse kit. More reasons to purchase this high tunnel greenhouse for your urban farm:
Stronger structure: This greenhouse is manufactured with high-quality galvanized steel manufactured in the USA for supreme durability. It also resists corrosion and rust.
Customization: You can choose your own size as small as 8 x 8 ft., or as large as 38 x 15 ft. This is especially helpful when you may not have a large space to begin growing your crops.
Simple Assembly: This greenhouse comes with pre-drilled holes and step-by-step instructions for easy assembly, so you have more time to plan for your crops and less time setting up your structure.
The Possibility of Hydroponics

When using a greenhouse for urban farming, it's possible to grow without using soil. Hydroponics is a growing area of commercial food production and can be practical for urban farming. It is a method of growing plants in nutrient-rich liquid instead of soil. There are several advantages to hydroponics in urban farming. For example, there's no weeding, fast growth of plants, high yields in a small space, no soil-related insects or diseases, and no critters stealing crops. Also, the vegetables harvested are clean, easy to pick, and of consistent quality. Growing hydroponic crops usually requires sophisticated technology, specialist skills, and expensive equipment. However, simplified versions can be affordable and easy to use.
Urban Farming Can be Successful and Rewarding
Urban farming can be a successful and rewarding business for both yourself and food desserts. However, successful urban farming does not happen overnight. But if you look into these solutions, you'll be well on your way to successfully growing great produce.