It's hard to stay home when the weather starts to get nice. You and your family may be tempted to go hiking, have a picnic in the park, or hit the playground. But until we flatten the curve with social distancing, home is where your health is.
You don't have to be bored or inactive in the house when you stay home. There are plenty of things you and your family can do in your own backyard. In fact, there may be some activities that you wanted to do, if you had the chance to stay home.
Now is your chance for you and your family to take advantage of your backyard. Don't have any family projects in mind? Here's our list of the top 10 things you and your family can do together when you stay home.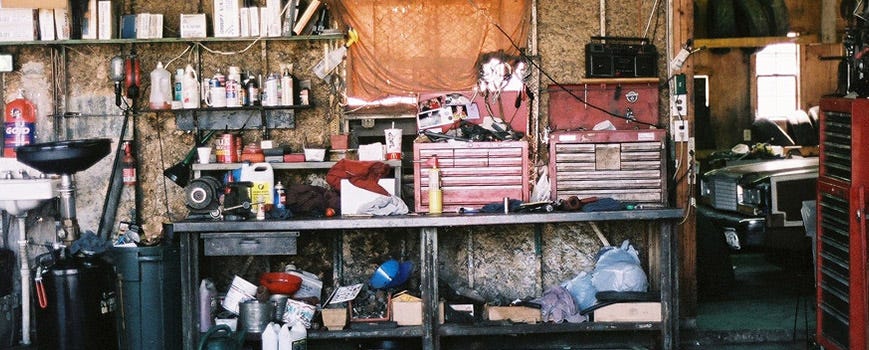 1. Clean Out Your Basement or Garage
Even if you've recently moved into your house, your basement or your garage may be cluttered. You may not be able to reach your workbench anymore or park a car in your garage. There's no better time than the present to take back your space and
do some spring cleaning
. From old photo albums to tacky vacation souvenirs worth dumping, this fun family project includes lots of walks down memory lane!
Once you've decided what treasures you want to keep, you're going to need some outdoor storage space. A shed for your backyard or a garage for your driveway are terrific choices for outdoor storage.
Must-have Items for Your Spring-Cleaning Project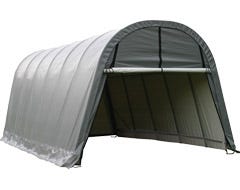 Garage-in-a-Box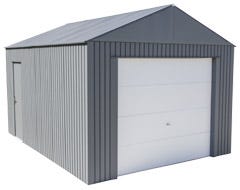 Everest Steel Garage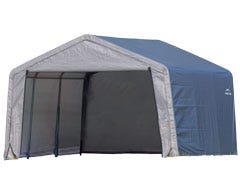 Shed-in-a-Box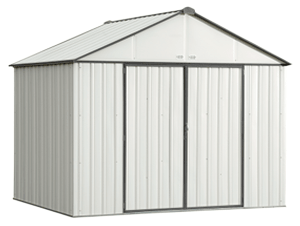 EZEE Shed Steel Storage Shed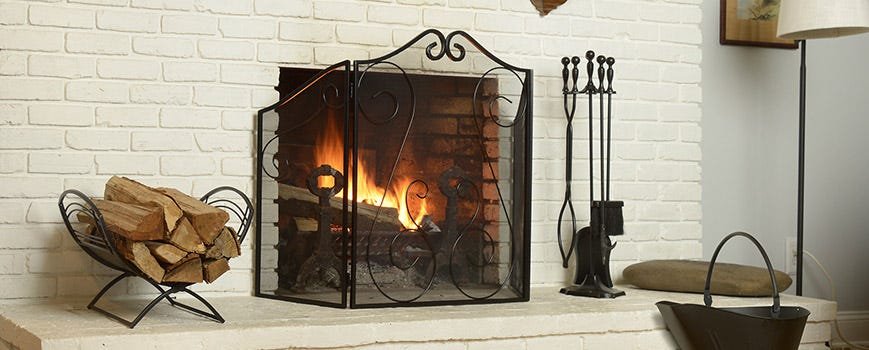 2. Sweep the Fireplace
Once the cold winter's nights by the hearth are long over, you should give your fireplace a good sweeping. A fireplace toolset is just as practical in the offseason as it is in the winter. You may just need to use the shovel and brush to scoop up ash and dump it into a coal hod. However, if logs have been left in the hearth, you may need the tongs or poker to neatly clean up. Sweeping the hearth is a job that won't take much time, but one you also don't want to put off.
Must-have Items to Clean Your Hearth
Fireplace 5-Piece Toolset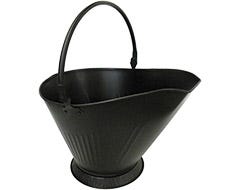 Fireplace Coal Hod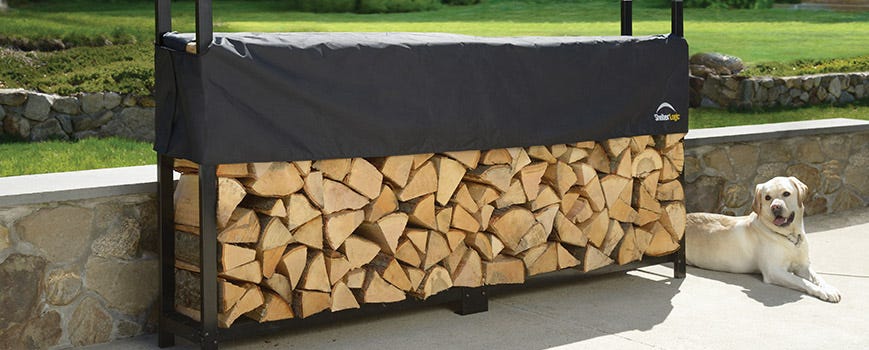 3. Re-stack Your Firewood
If you're lucky, you have firewood left over that you can use in a backyard firepit. It may be stacked in front of your hearth, or in a pile in your backyard. This is a great time to restack your firewood, and even split the logs you didn't get to split back in the fall.
Restacking firewood doesn't need to be a one-person job: the whole family can help. You can even combine this job in with cleaning the fireplace and kill 2 birds with 1 stone. The sooner you get the chore done, the sooner you can also enjoy an evening by the firepit!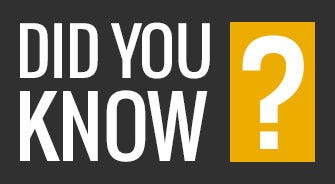 Storing firewood improperly can lead to mold or pest infestation. Learn why a firewood seasoning shed protects your wood and ensures it will burn twice as fast as open air drying.
Must-Have Items to Re-stack Your Firewood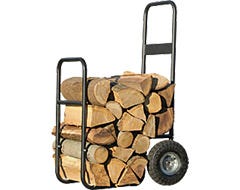 Rolling Firewood Cart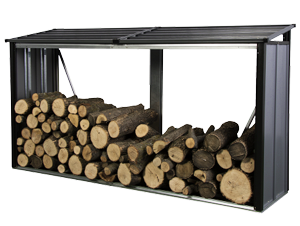 Metal Firewood Rack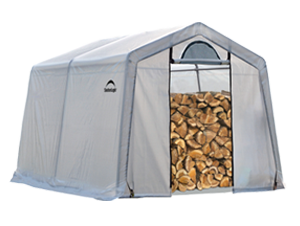 Firewood Seasoning Shed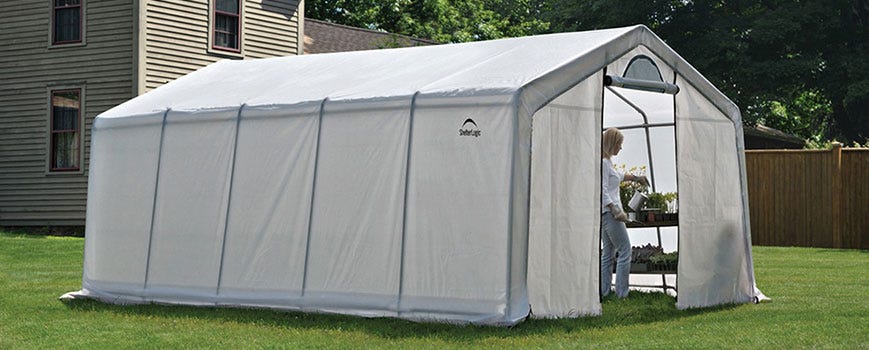 4. Grow Your Own Veggies
There are plenty of good reasons to start a family vegetable garden. First, when you have your own veggie garden, you can grow what you eat. You won't have to worry about having fresh veggies ever again. Also, gardening can be educational. You can teach your children how to grow veggies, how to identify different plants, and how to patiently wait for harvest!
Must-have Items for a Backyard Veggie Garden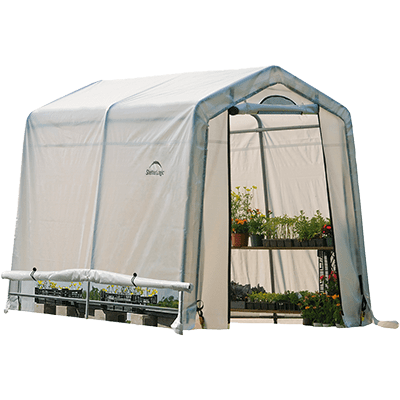 GrowIT Greenhouse-in-a-Box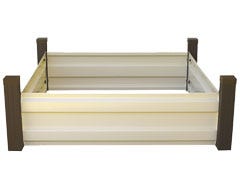 Spacemaker Raised Bed Garden
GrowIT 4-Tier Mini Growhouse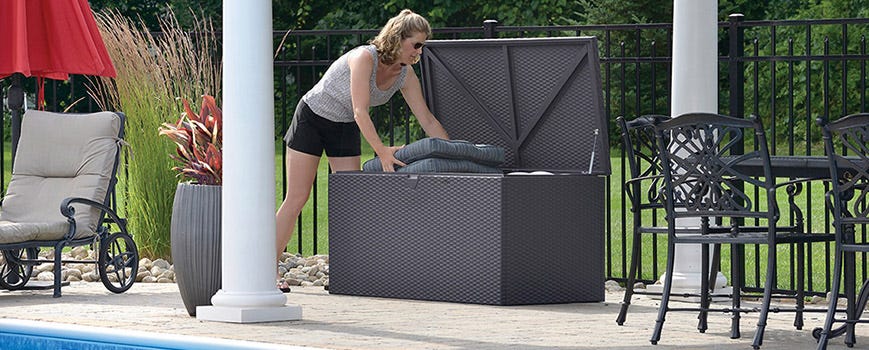 5. Clean Off the Deck or the Patio
Whether you have a deck or a patio, it's time to clean it up and enjoy the outdoors. Sweep or blow any sand, dirt, leaves or debris that collected over the winter. Then take a pressure washer or a garden hose and clean it up. Get your patio furniture out of storage and clean that, too.
If your deck or patio is cluttered with patio accessories, then you should get yourself a deck box or a patio shed to keep everything organized.
Must-have Items for a Neat Patio or Deck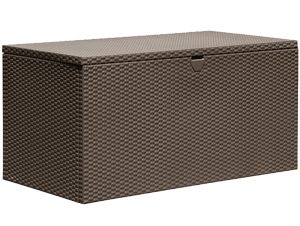 Spacemaker Deck Box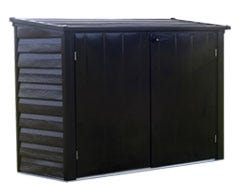 Versa-Shed Steel Storage Shed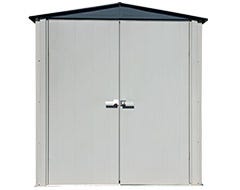 Spacemaker Patio Steel Storage Shed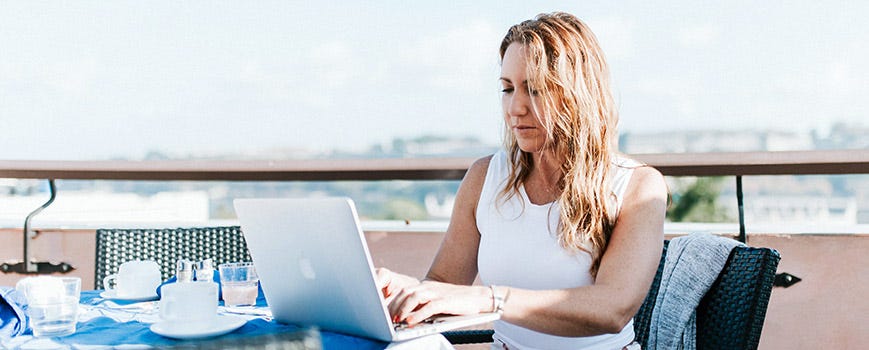 6. Set Up a Stay Home Office Space… Or a Classroom
Working from home can be stressful. If you don't have a home office, then you're working in the dining room. And with the kids doing distance learning, that table will get crowded quickly.
It's a good thing you cleaned off your patio or deck! Now you can get a solarium or a gazebo and create an outdoor office space or distance learning area. Both items can be used on a patio or deck to provide shelter from the sun and inclement weather. A gazebo is an open-air structure, and you can use mosquito netting to keep the bugs away. A solarium is a metal sunroom that can be attached to your home or stand freely in your backyard.
Must-have Items for New Office Space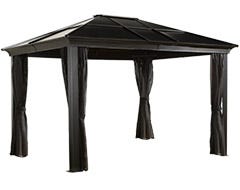 Gazebo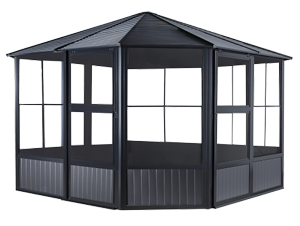 Solarium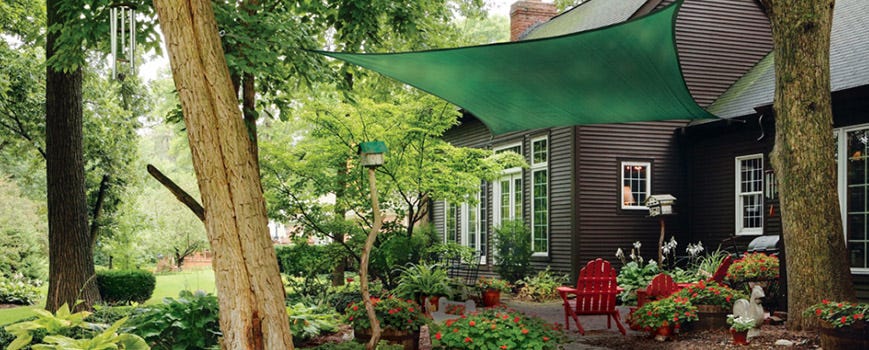 7. Tend to Your Landscape
Spring is a wonderful time to spruce up your backyard with colorful annuals and perennials. While annuals will last a season and need to be replaced, perennials will come back and bloom year after year. You can also add some colorful mulch to your flower beds to make them stand out. That mulch will also help nourish the soil and keep your plants healthy.
If your backyard gets a lot of sun, you should protect your plants with a shade canopy or sun sails. A durable shade canopy goes up fast and allows your plants continuous air flow. Sun sails are decorative fabric that attaches from trees or poles and are suitable for tight spaces that need shade.
Must-have Items to Protect Your Plants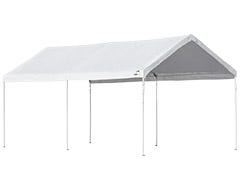 Canopies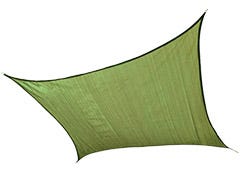 Shade Sails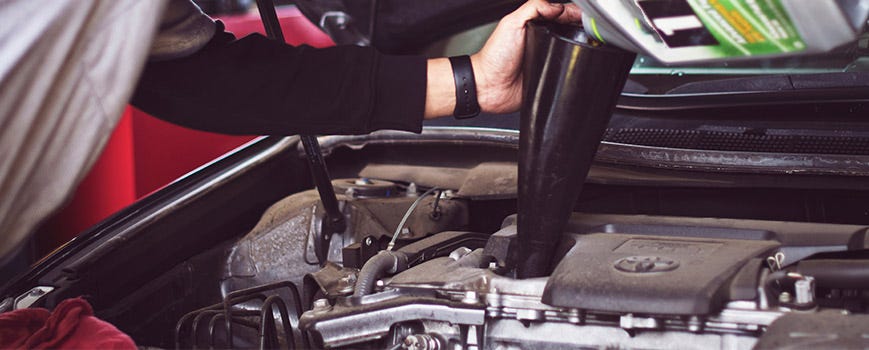 8. Stay Home and Work on the Car
Distance learning goes well beyond Google Classroom. Stay home and teach your kids how to do simple maintenance on a car! Or, for that matter, you can teach yourself how to change your oil, give it a tune-up, and more.
If you don't feel you're very mechanically inclined, you could always give your car a good thorough cleaning. The inside could use a good vacuuming from a winter full of road sand. The outside may need a good washing and polishing, too.
If you're going to turn your driveway into an auto shop or detailing studio, then get a durable metal carport. A carport will keep you protected from the elements and give you plenty of horizontal space to work. It doesn't matter if you have a car, pick-up truck, SUV, or even an RV: there's a metal carport that's perfect for your needs.
Must-have Items for Working on Your Car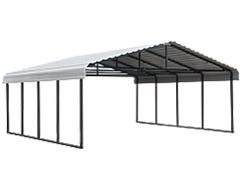 Arrow Carport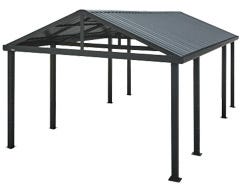 Samara Carport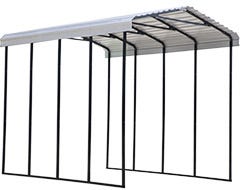 Arrow RV Carport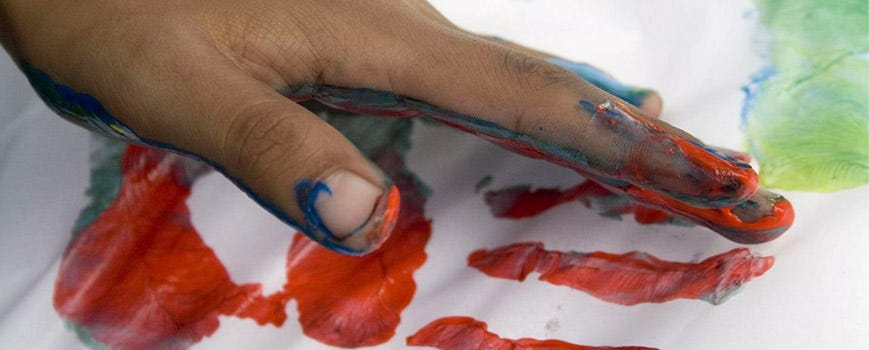 9. Outdoor Arts and Crafts
There are plenty of arts and crafts that you can do as a family, and many of the cool ones involve getting messy. Don't hold your kids' creativity back: bring the arts and crafts outside! It's easier to clean up slime, clay, glitter, sand, or paint in your backyard than the dining room or kitchen!
Getting messy outdoors doesn't mean you need to bake in the sun or get soaked in the rain. A canopy tent, party tent, or pop-up canopy will keep your family protected from the sun's harmful UV rays. They will also keep you dry should it unexpectedly start to rain.
Must-have Items for Outdoor Arts and Crafts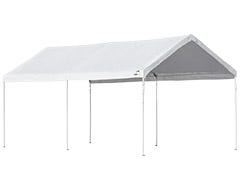 AccelaFrame Canopy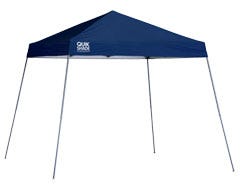 Pop-Up Canopy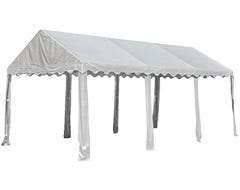 Party Tent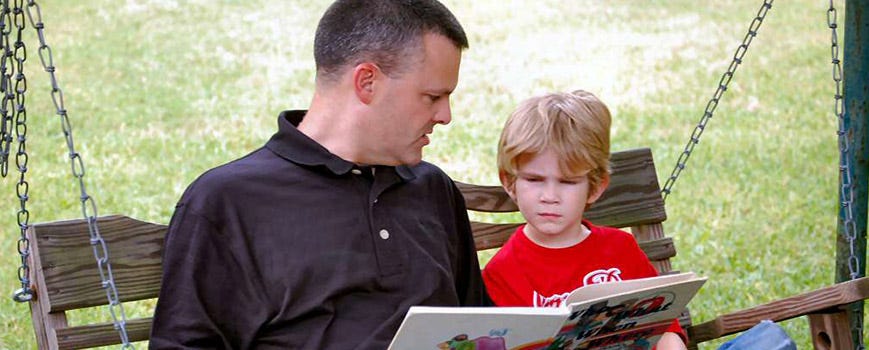 10. Just Relax and Enjoy Your Backyard
Life may be going a bit too fast for a lot of us. We may want to stay busy when we stay home, but we also need to slow down. Even if the beaches and parks are closed, we can still relax and unwind in our backyards.
Grab some portable chairs and a cooler and let life pass you by. You and your family can enjoy a day of doing nothing. Catch up on some reading, play a board game, talk with the family, or just take a nap. You'll have plenty of time to stay home and take care of all the other projects on your list!
Must-have Items to Relax in the Backyard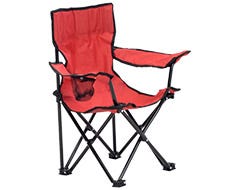 Kid's Folding Chair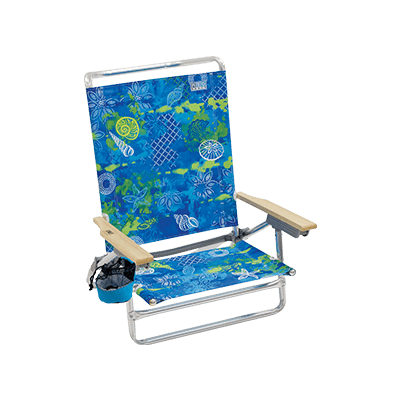 Beach Chairs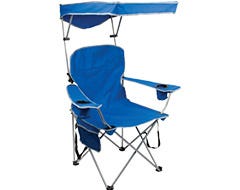 Canopy Chair
Portable Folding Chairs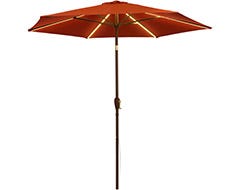 Market Umbrellas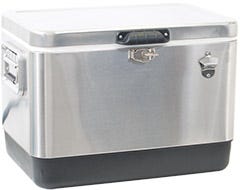 Coolers
Stay Home


You don't need to be bored when you need to stay home. There are plenty of things you can do around your house, in your backyard, and with your family. Like it or not, we've been given time to do the things we may have put off, including family time. Take full advantage of this stay home time.