One of the most exciting times of the year is packing up for a relaxing getaway to the beach. Enjoying family time in the warm weather with your toes in the sand is one of the best parts of summer. Having the right beach gear helps you have a safe and hassle-free vacation. Before you head out to take on the waves, ensure you have everything you need for a successful beach day with our Ultimate Summer Beach Gear Guide.
Summer Beach Gear with Safety and Convenience in Mind
Although a day swimming in the water with family seems like it's all about fun, too much sun exposure can be dangerous to your skin and your health. It's important to protect yourself from harmful UV rays using summer gear that keeps you cool in the shade.
Every day in America, 9,500 people are diagnosed with skin cancer. The American Cancer Society says staying in the shade is one of the best lines of protection when it comes to preventing skin cancer. That's why adding accessories to your checklist with added beach shade is always a great idea. Here are some ways to incorporate extra protection into your outdoor adventure.
Beach Gear with Extra Protection
Having a comfortable place to relax while spending hours by the water is essential for any beach getaway. But having beach shade is important for your safety and enjoyment. Here are some great summer gear options with extra shade to stay out of those harmful UV rays.
Shaded Seating Options to Keep You Cool
A canopy chair blends the convenience of a beach chair with the benefit of a shaded canopy. These provide a quick and simple way to relax while shielding your skin from dangerous UV rays. Here are some great beach canopy choices with style.
Pro Comfort High Back Shade Folding Chair: Kick back in the shade with this comfy model from Pro Comfort. This option comes with an adjustable canopy, so when the sun moves, you can make sure you're still in the shade. The fabric is extra strong and blocks 99% of the sun's harmful rays.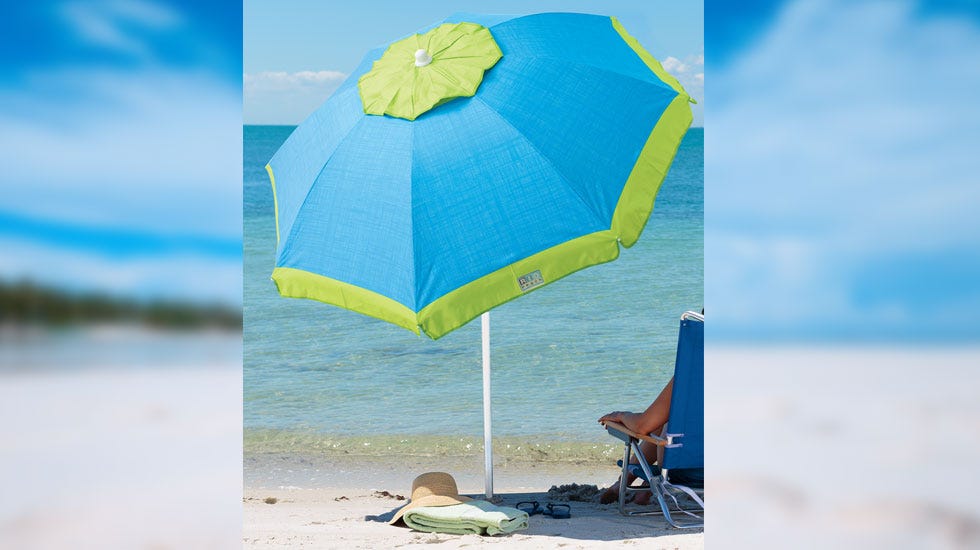 Sturdy Beach Umbrellas Bring the Fun
These bright, beautiful beach umbrellas may be easy on the eyes. But they also pack a serious punch when it comes to durability and beach shade. There's no easier way to keep your skin out of the extreme sunlight than by adding an umbrella to your summer gear checklist. Here are some fantastic options that are easy to transport and incredibly versatile.
RIO 6 1/2' Umbrella w/ Integrated Sand Anchor: It's a strong but lightweight beach umbrella with a telescoping pole for adjustable height. The umbrella also has a zippered wind vent for better stability on the beach and blocks 98% of the sun's UVA/UVB rays. It also portable: the umbrella comes with an attractive half mesh carry bag.
RIO 7' Total Sun Block Umbrella: No other umbrella protects as well. The fabric is lab tested to block 99.2% of UVA and UVB rays! It has a heavy-duty steel pole with a tilt head for adjustable protection from the sun. The umbrella also comes with a carry bag for easy portability.
RIO Beach 7 ft. Beach Umbrella: Enjoy a breeze with this beach umbrella that's built to last. The powder coated steel pole is rust and corrosion resistant, while the 300D polyester fabric stands up to the elements. The sand anchor means easy setup for you, while the fold-out table with drink holders provides supreme relaxation for hours. Recommended by the Skin Cancer Foundation, you can't go wrong with its tilt feature to keep the rays from your skin.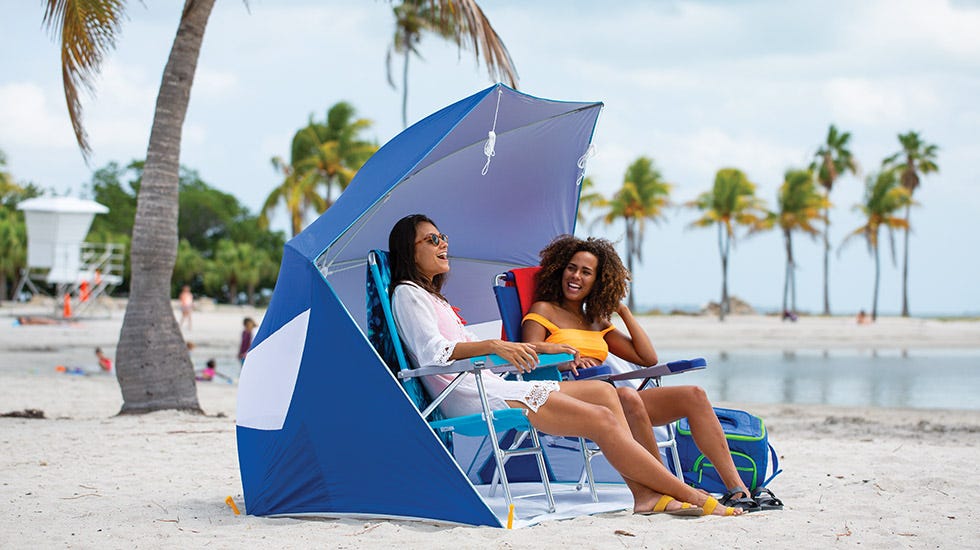 Beach Tent Choices for Extreme Coverage
When staying away from the sun and wind at the beach is at the top of your priority list, a beach tent is an affordable and easy way to keep dangerous UV rays away from you and your family. These spacious portable sun shelters offer enough room for more than one person inside, and plenty of room for a few extra sandcastles.
RIO Pop-up Beach Shelter: This pop-up beach shelter is roomy enough for two large beach chairs and is portable enough to pack up and carry to your favorite outdoor destination. It deploys in seconds making beach set-up a breeze. The shelter includes stakes and sandbags, has integrated wind vents for stability, and built-in pockets for storage. It's recommended by The Skin Cancer Foundation and can provide UPF 50+ sun protection!
RIO Beach Tent: This portable shelter is roomy enough for two large beach chairs, and rugged enough to stand up to sun and sand. Mesh windows allow for a breeze while the washable fabric gives you 50+ UPF sun protection. Recommended by the Skin Cancer Foundation, this option also has easy setup and tear down for convenient transport.
RIO Beach Total Sunblock Kids Beach Tent: When you want to give your children the freedom to play at the beach, but also want to keep their skin safe, this shelter solution is a win-win for everyone. The Skin Cancer Foundation recommends this option for its ability to block 99.8% of the sun's harmful rays. With a built-in floor and sand pockets for extra stability, this beach tent will provide hours of fun and protection for your little ones.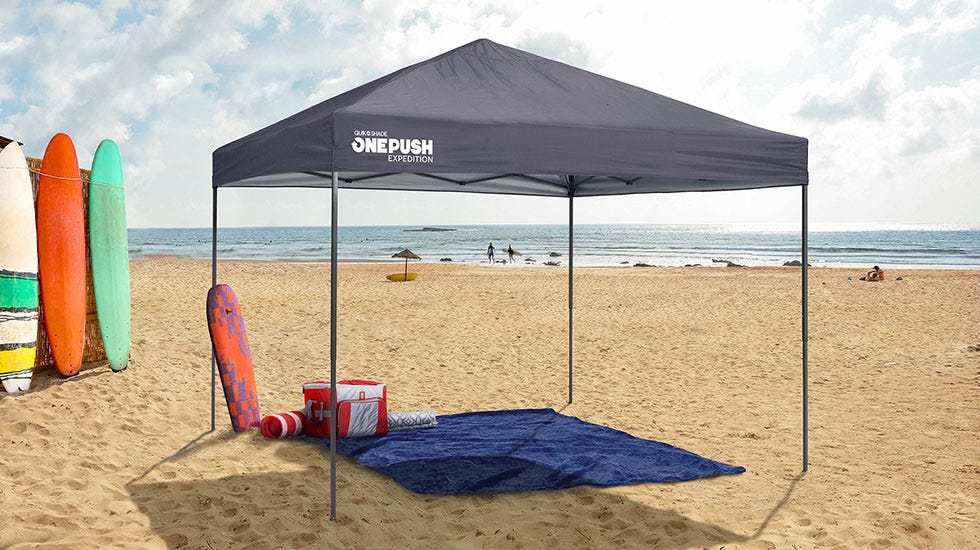 Provide Instant Shade with Pop-Up Canopies
If your beach day includes fun with a group, a pop-up canopy is a simple and budget-friendly way to provide shade in a snap. With as few as one or two people, setup takes minutes and provides your friends and family important protection from the blazing sun. Slant leg options are the easiest to setup, while straight leg options give a little extra shade and sturdiness. Here are some reliable options to add to your beach checklist.
Summit X Straight Leg Pop-Up Canopy: The 300D polyester fabric on top of this beach canopy provides 99% UV protection with just minutes of setup. An airflow vent allows for extra circulation. Choose from three height adjustments and make transporting this shelter easy with a heavy-duty roller bag included.
Expedition One-Push Slant Leg Pop-Up Canopy: Setting up your beach day has never been so easy with this revolutionary shelter solution, featuring "one-push" and one-person instant setup. Steel ground stakes provide sturdy anchoring, while fabric made with Aluminex shields you from the sun. This option includes a rolling bag to make travel and storage simple.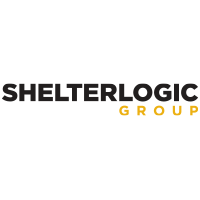 Fun Meets Function with Convenient Beach Day Necessities
Now that you've got your shade solutions ready to pack up for the beach, there are other items that will bring your outdoor event to the next level. No day by the water is complete without food, drinks, magazines, and a football to toss around in the sand. Add these must-have beach accessories to your list this summer to make your day even more enjoyable.
Seating Options Made Just for the Beach
A beach chair is a great way to relax and watch your family enjoying the waves. But certain chairs are made specifically for these beach days. These are foldable, light weight models with rust-proof and lightweight aluminum. Here are a few options that add comfort, style, and versatility to your beach day.
RIO 12" Aluminum Removable Backpack Chair: You can wear this colorful, stylish beach chair like a backpack. It has adjustable straps and a removable backpack so you can easily carry your gear to the beach. This chair includes a foam headrest, an insulated adjustable drink holder with drawstring, and cell phone holder.
RIO Lace-up Aluminum Removable Backpack Chair: Looking for a strong, stylish lightweight chair? The lace-up suspension on this backpack chair provides comfortable back support. The chair has a locking safety bracket to keep it from closing if it's tipped or knocked over. The molded arms of the chair include patented Safe-Adjust protection to keep fingers and hands safe.
Make Beach Day Setup Easy Breezy with Beach Carts
Nothing is worse than getting tired out before your day at the beach has even started. Walking back and forth from the car for all your beach gear can be exhausting and inconvenient. Beach carts are the easy answer to setting up in a snap so you can start your family fun on the right foot. Here are options with a beach table included, along with enough storage for you and your family's beach gear.
RIO Beach Wonder Cart: This cart allows you to carry up to four full sized beach chairs along with your other summer gear to make transporting your items to the beach as simple as possible. Enjoy lunch on the beach with an included aluminum beach table with four cup holders. The storage pouch, umbrella holder, and bungee cord make transporting a cinch.
RIO Beach Wonder Wheeler Deluxe: This larger Wonder Wheeler model provides incredible space for your beach gear with unmatched convenience. The one-handed folding system makes setup and transport effortless. Enjoy multiple storage pockets, a removable tote bag, and insulated beverage comportments. The umbrella and boogie board holder are added benefits you won't find anywhere else. Rubber tires make rolling out on the sand even easier.
Versatile Coolers for Every Beach Day
Whether you're packing drinks and sandwiches for two people, or you're preparing food for an entire group, there are multiple beach cooler options to fit your needs and budget. Lightweight beach bags with insulated coolers are convenient for small amounts of food and drink, while larger rolling coolers keep your items cool while allowing for convenient transport. Here are some great choices to stay hydrated at the beach.
Rio Gear Insulated Beach Bag: Talk about a multipurpose carrying tote! This heat-sealed, leak proof bag from RIO can keep your drinks and food away from the extreme heat. But you can also utilize this unique pouch to carry wet swimsuits or towels in your vehicle. Spacious enough to hold 20 cans, the tote comes with a bottle opener and front zipper pouch.
Margaritaville Landshark Cooler: For a larger gathering where you need a little more space for drinks and food, this island-inspired cooler with rubber grips is simple to transport and fits up to 85 cans. The powder coat steel body is durable and rust-resistant, and also includes a rust-proof drain cap and bottle opener. Surf's up with this attractive cooler option!