Hiking is a fun way to stay in shape and enjoy the great outdoors. But, it can quickly change from a fun adventure to an uncomfortable or even dangerous situation if you're not prepared. Whether you're taking a stroll to check out a nearby waterfall or tackling a difficult summit, it's absolutely critical to have the right equipment.
The more prepared you are, the more you'll enjoy your next day hike. However, since you also have to carry everything you bring, you also don't want to lug around a bunch of stuff you'll never use. That's why it's so important to understand exactly what to pack for hiking – and what to leave at home. The following list of ten hiking essentials will help ensure you have everything you need and none of the stuff you don't.
1. Navigation Tools
Even if you think you know exactly where you're going, it's important to bring a map and a compass with you on your hike. Sure, you can use your phone's GPS in most cases, but don't forget that the further you venture out into nature, the more likely you will lose cell reception. If you happen to get lost and can't find a signal, you'll be glad to have an old-school backup.
Choose a waterproof and tear-proof map that will stand up to the elements. Also, spend some time brushing up on your map-reading and compass-using skills so you feel as comfortable as possible before you head out.
2. Sun & Insect Protection
If you don't remember anything else when you start to pack for hiking, you must remember to bring sun protection. Even if the weather looks cloudy or you're hiking in the snow, you'll still be impacted by the sun's harsh rays. A bad sunburn or cracked and peeling lips are sure to ruin your hike and make you suffer for days after.
Sunscreen, SPF lip balm, polarized sunglasses, a brimmed hat, and protective clothing are all hiking essentials.
You'll also want to protect yourself from local insects, including mosquitoes and ticks. Not only can pesky bugs ruin the fun of your day hike, but they can also create a physical danger. Pack an insect repellant and remember to re-apply it as needed.
A portable pop-up canopy is great to have at the start and finish point of your hike. While they are lightweight and come in a carry bag with wheels for easy transportation, you may want to consider the terrain of your trail before you set forth with a pop-up canopy in tow.
3. Illumination
If you're heading out for a day hike, you might think carrying a flashlight is silly. However, you never know when something could happen. There's always a chance you could end up finishing your day walk later than you expected. It's easy to forget how dark it gets when you're away from the constant illumination of city life.
This is why we always recommend packing a flashlight and a headlamp. Remember to test them before you head out, and don't forget to toss some extra batteries in your backpack.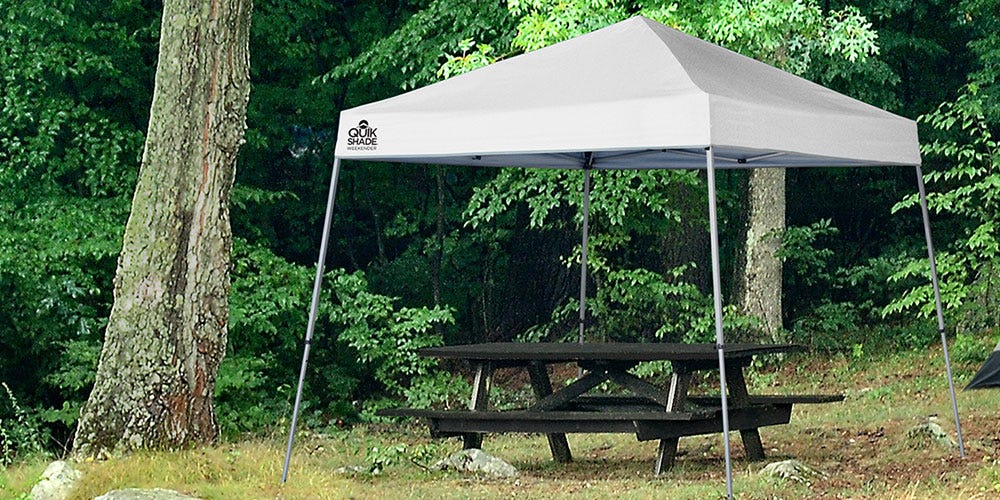 4. First Aid & Emergency Supplies
No matter how careful you are, accidents can happen. This is why a first aid kit also belongs on any list of hiking essentials. If you're planning to mostly enjoy simple day hikes, a pre-packaged first aid kit is probably sufficient. As you get more experienced, you may also think of extras you want to add.
In addition to your first aid kit, you'll want to bring any prescription medication you may need. It's also a good idea to pack a knife or multi-tool, an emergency blanket (space blanket), waterproof matches or a lighter, and a small whistle. These can all come in handy if you happen to find yourself in an emergency. Finally, don't forget to bring some cash. If you get seriously lost, you may need money to pay for a taxi or an unexpected night at a shelter.
5. Nutrition & Hydration
Food and water are two items you absolutely must have when you pack for hiking. It's important to have enough calories to sustain you during your day hike, so make sure you bring a substantial lunch and some high-energy snacks.
We recommend nutrient-dense bars (like Larabars or Clif Bars), nuts, jerky, and dried fruits for snacks. For lunch, consider packing some sandwiches made with bagels and hard meats and cheeses (like salami and parmesan). If you're planning on taking a long day hike, you may want to bring some higher-calorie freeze-dried meals as well.
Even more important than food, you absolutely must stay hydrated during your hike. You definitely don't want to run out of water, but it's also one of the heaviest things you'll carry. Plan to bring a few lightweight water bottles or a hydration backpack with you. If you're taking a long hike, you might want to bring a reliable water filter with you as well.
6. Your Cell Phone
Sure, people have been hiking without cell phones for centuries. However, if you have a smartphone, it's a good idea to bring it with you. Not only can you use it as a GPS, but there are many other apps for hikers that will make your adventures easier and more fun.
You can also use your cell phone to make calls during an emergency and use its flashlight feature if your flashlight fails. Using your phone's camera and video recording capabilities will also allow you to document all the beautiful things you see on your day hike without carrying a separate camera.
Don't want to be bothered by calls, texts, and notifications while you're out on your hike? Simply turn the phone off when you're not using it or put it in airplane mode. Also, remember that Your cell phone won't do you much good if it runs out of battery life. To make sure this doesn't happen, you'll want to add a small portable charger to your checklist of hiking essentials.
7. Extra Clothing
The weather can change quickly when you're out in nature, so it's always a good idea to bring extra clothing. We recommend packing a hooded jacket and rain protection on every day hike, even if the forecast doesn't call for rain.
When choosing your clothing, you'll also want to avoid cotton products. If they get wet, they'll take a long time to dry and can pull heat away from your body. Instead, choose clothing made from synthetic materials, as this will help keep you getting too wet with sweat.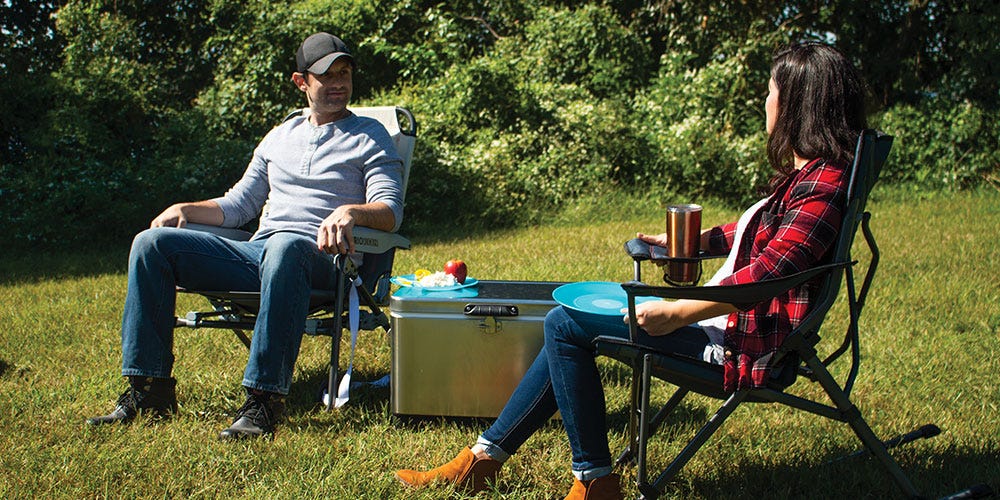 8. A Portable Chair
While it's not an absolute necessity, a lightweight portable chair can make your hike far more pleasant. Not only will a backpack chair give you a comfortable place to sit when you're ready to take a break, but it can also offer some extra back support.
If you're already carrying a large hiking backpack, you might want to bring a lightweight, portable quad chair instead. They come in a convenient carry bag with a shoulder strap, making it easy to bring with you when you head out for your day hike.
9. Toilet Paper and a Trowel
Even if you go before you leave, you never know when mother nature is going to call. Save yourself from an overly awkward situation by packing a lightweight trowel and some toilet paper. You can simply dig a hole six to eight inches deep, do your business, then bury it. It's a great idea to have some hand sanitizer in your bag as well!
10. Hiking Backpack
Once you've gathered up all the things you need to pack for hiking, you'll need an efficient way to carry it all. We recommend investing in a high-quality hiking backpack that is the right size for your body frame. The backpack you choose needs to be large enough for all your gear while not being so large that it's uncomfortable to carry.
Make sure the day hiking backpack you choose offers enough support and fits well. You'll also want to look for a backpack that has plenty of convenient storage compartments and will give you easy access to your hydration bladder or water bottles.
What to Leave at Home
Your backpack will quickly start to get heavy, so when you're packing for your hike, it's important not to bring a bunch of stuff you don't need. Some of the things you'll want to leave at home include jewelry, valuables, bulky towels, large cameras, too much extra clothing, more than one jacket, and more than one book. Trust us, you won't need it, and your back will thank you!
Enjoy Your Day Hike!
Now that you know exactly what you need to pack for hiking, you're ready to go out and enjoy your next outdoor adventure! While this list of hiking essentials is a great start, you'll also want to think about what you plan to do while you're out. The more you hike, the more you'll start to get a solid grasp of what you need. Just make sure you have all the basics, and you'll be prepared for a fun and exciting day of hiking!