Outdoor upgrades are one of this year's most popular home improvements. In fact, according to a recent survey, 90% of Americans agree that their outdoor living space is "more valuable than ever before." Sadly, the survey also found that 88% of people are currently dissatisfied with their outdoor spaces.
If you're part of this majority, don't fret. A backyard makeover is easier and less time-consuming than you might think. Whether you want to increase your curb appeal or create a completely new outdoor living space, there are many simple projects that will help you reach your goal. Best of all, you can complete most backyard projects in just a few days. Here are a few ideas to help you get started.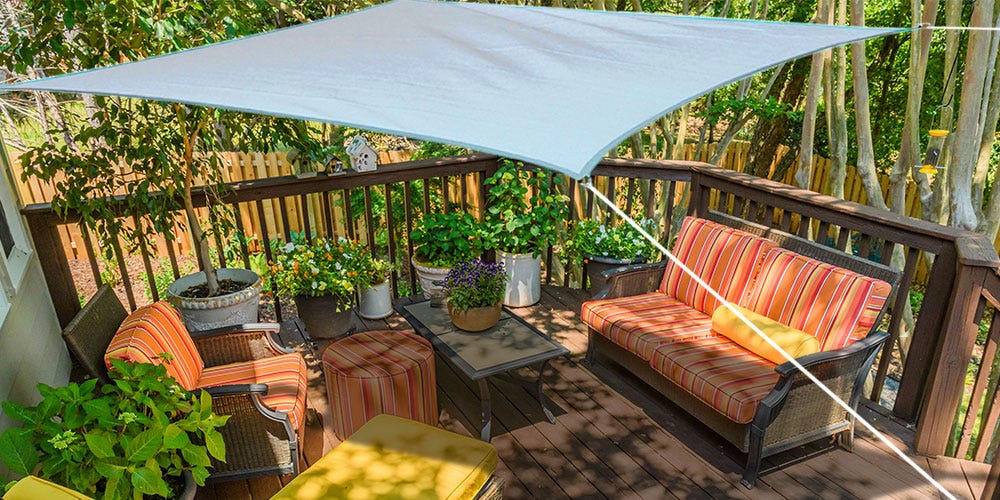 Refresh Your Deck or Patio
If your home's deck or patio has seen better days, a simple refresh will go a long way. You can easily restore your deck by making repairs, cleaning the surface, and adding a fresh coat of stain. Not only will this improve the look of your deck, but it will also seal the wood, increasing its lifespan. If your deck is really worn out and in need of major repairs, consider tearing it down and replacing it with a new patio instead.
Already have a concrete patio? Freshen it up by giving it a thorough pressure washing. Then, fill in any cracks before applying a new layer of concrete.
For a complete backyard makeover, instead of resurfacing your patio, consider overlaying the concrete with decorative pavers. There are brands that are specially designed to go on top of concrete, making this an easy project that will make a major impact on your home's overall curb appeal.
Once your deck or patio upgrades are completed, it's time to add some décor. Start with comfortable seating, then add some shade sails to protect you and your guests from the sun's harsh rays. You can also add lighting, a stylish indoor/outdoor rug, or even a portable fire pit.
A is another stylish and functional addition to any patio or deck. This outdoor storage bench will provide extra seating while also giving you a safe place to store accessories when they're not in use.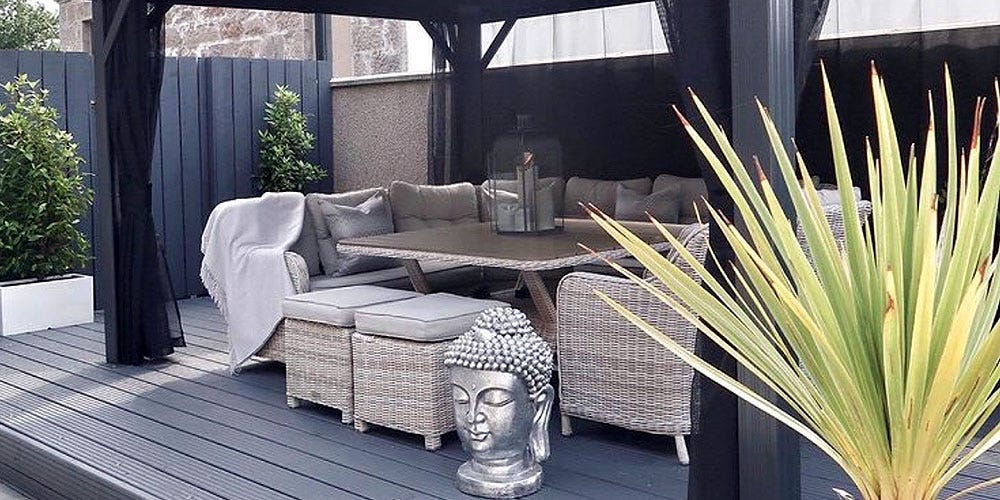 Add a Covered Sitting Space
Nothing says "backyard makeover" quite like adding a beautiful new structure to your space. If you have enough room, consider placing a freestanding gazebo in your backyard. There are many sizes and styles to choose from, giving you the flexibility to use your gazebo in a wide variety of ways.
Setting a freestanding gazebo away from the house can make it feel like a secret hideaway. However, if you already have a deck or patio in place, you may want to consider using a patio gazebo to create a covered seating area or an outdoor bar. Adding mosquito netting or gazebo curtains will give you additional privacy and keep annoying pests out of your cozy new space.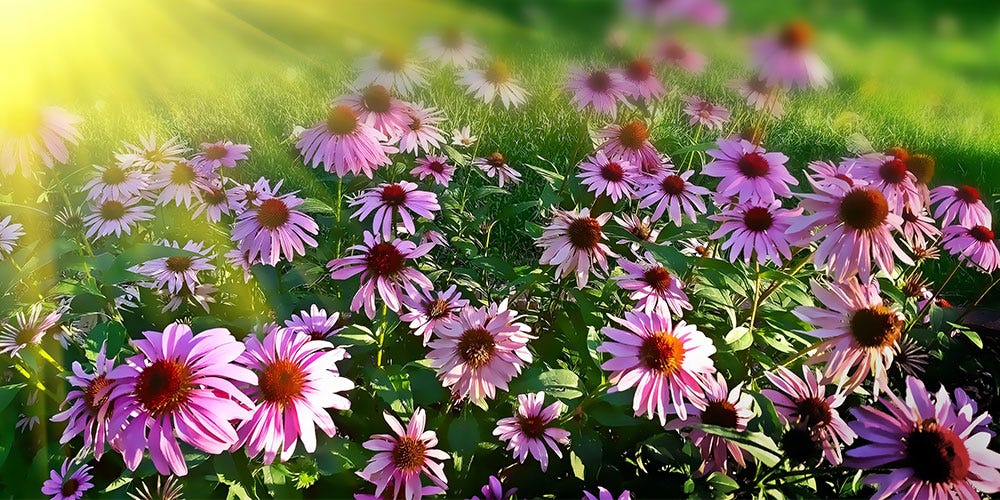 Upgrade Your Garden
Adding a vine-covered pergola to your backyard garden will create a cool, partially shaded space where you can relax or entertain. If your garden space needs some TLC, consider giving it an upgrade with new landscaping, raised planter boxes, and some garden seating.
You can even add a small gazebo, creating a cozy book nook that you can enjoy when you feel like you want to disconnect from the hustle and bustle for a while.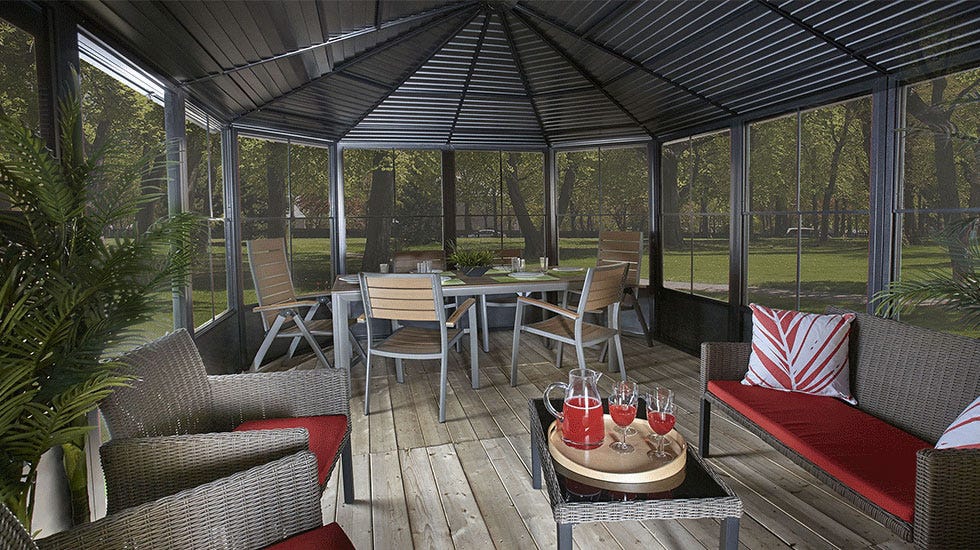 Build an Outdoor Room
Another great way to give your backyard a makeover is to transform a shed into a cozy and functional outdoor room. It's easy to transform a solarium or a shed into a playroom, art studio, or home office.
For just a small investment, you can add insulation, electricity, ventilation, and a heating and air conditioning system. This will give you ultimate flexibility and allow you to enjoy all the comforts of home in your new getaway. Most homeowners agree that the initial financial outlay is a small price to pay for the years of enjoyment it creates.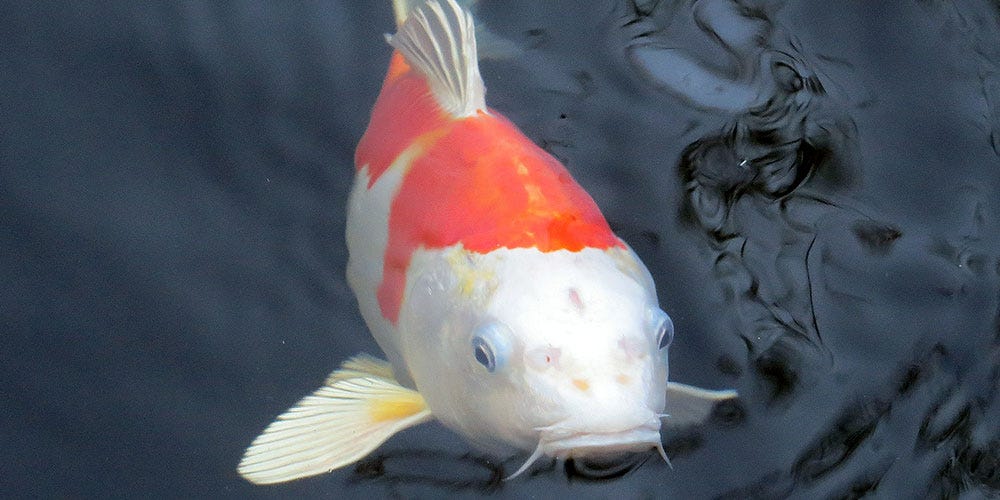 Install a Backyard Pond
A small pond with a water feature will give your backyard a relaxing "Zen" feeling that many homeowners dream of. It's easier to build a pond than you may think, and this is a great way to quickly add a ton of curb appeal.
There are many unique designs to choose from, so you can select one that works for your space and appeals to your individual style. In a matter of days, with a bit of digging and some DIY know-how, you can have a serene retreat right in your own backyard. Not only will your new pond instantly transform your backyard, but it will also cut back on the mowing and landscaping you'll need to do.
If you're so inclined, you can also add some koi fish, creating a fun new hobby for you to enjoy. Covering your pond with a freestanding pergola will provide some extra visual interest and protect your new pets from flying predators.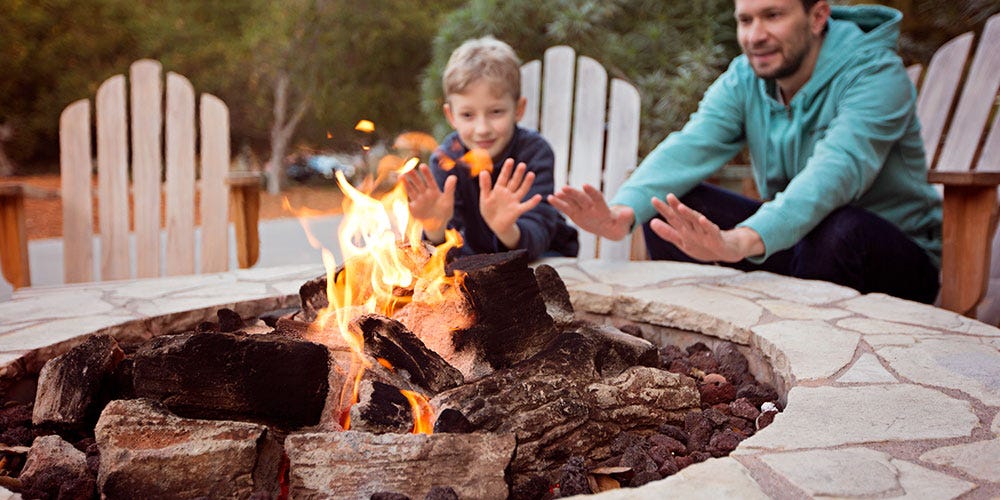 Build a Fire Pit
There are few things more enjoyable than gathering around a fire with family and friends. Not only will this simple backyard makeover set you up for many years of making memories, but it will also allow you to enjoy your backyard space well into the cooler months.
Simply decide whether you'll use a wood-burning, charcoal, or gas/propane fire source, then choose low-cost materials like pavers, bricks, concrete, or retaining wall blocks. This will allow you to build a fire pit for as little as $50 to $150, and the entire project shouldn't take you more than a couple of hours.
Depending on the style you choose, a fire pit can be the perfect accent to your outdoor pond, patio, deck, or pool. If you decide to build a wood-burning fire pit, place an attractive steel firewood rack nearby to hold the wood. This will keep it dry and prevent animals from making a home in your woodpile.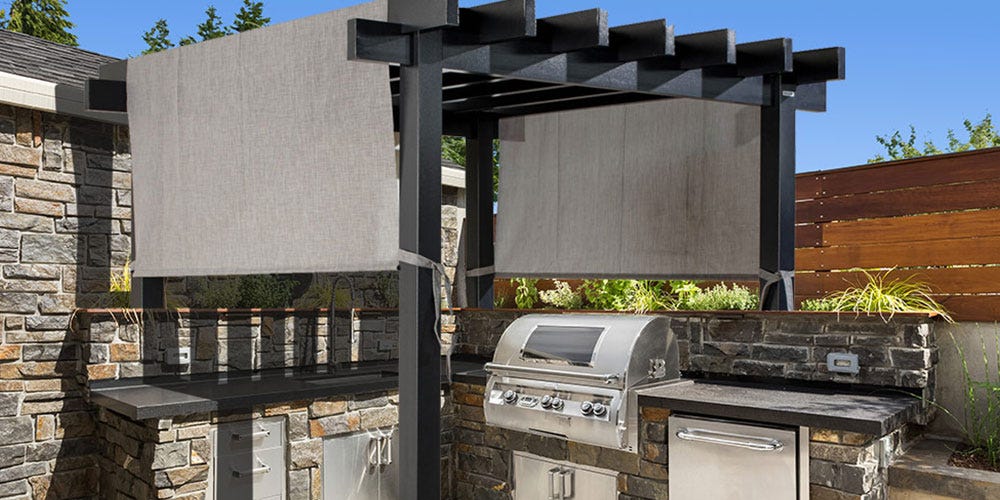 Create a Culinary Experience
Dining outdoors is one of the hottest trends right now, for good reason. After all, what's not to love about enjoying an al fresco meal with family and friends? While building an outdoor kitchen can be expensive, it doesn't have to break the bank.
You can choose the features you want to add, allowing you to create a design that fits both your style and your budget. Some of the most popular options include refrigeration, pizza ovens, a working sink, a dishwasher, or even a fireplace.
Adding a wall-mounted gazebo or pergola to your deck is one of the best ways to create a covered outdoor kitchen on a budget. This shelter will protect you and your guests from the hot sun and prevent an unexpected rainstorm from ruining your dinner plans.
If you don't have the space or budget for a full outdoor kitchen, consider adding an outdoor dining set to your deck or patio and placing a grill gazebo nearby. This will provide you with a budget-friendly and space-saving outdoor dining experience.
Start Your Backyard Makeover Today!
With a little bit of work and some high-quality landscape and garden accessories, you'll be able to transform your backyard into the beautiful, relaxing space you've always dreamed of.