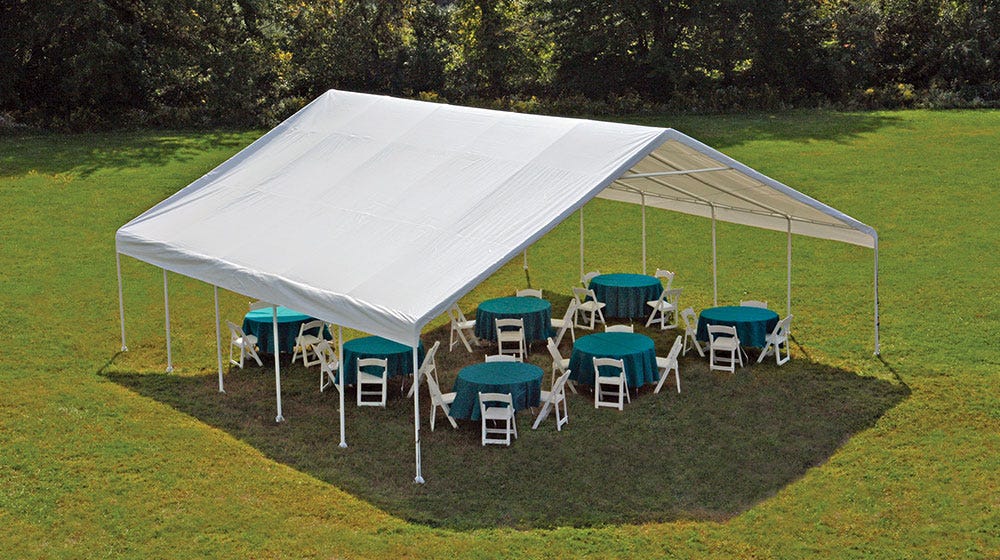 An outdoor gathering is the best way to enjoy yourself with your loved ones in almost all cases. Whether it's a success party at your office, a barbecue with your mates, a family reunion, or a romantic dinner with your better half, there are always countless outdoor venues waiting to welcome you and cherish your moments. You can go to a riverbank, park in the valleys, find a spot in the forest, occupy the shore, experiment with caverns, or choose any site that is spacious, quiet, and safe, and you'll have a dreamy venue. That, too, for free!
With that said, you'll still need to care for specific arrangements. When you're planning an outdoor gathering, you're keeping people away from the comfort and safety of an overhead shelter. And as much thrill and joy it brings to eat under stars or screaming seagulls, a completely roofless outdoor party isn't going to be safe or even enjoyable to the fullest potential! You see, the natural world follows its seasonal courses without any regard to your plans. The rainy spell doesn't know how expensive your shirt is when it decides to pour down, which makes it necessary to have an overhead shelter arrangement so that you can enjoy yourself at any time of the day and during any season. And that is where a canopy tent comes to your rescue!
What Is a Canopy Tent?
Have you ever seen a tree's canopy? It's the crown or the upper layer of the leaves of a tree that overlaps amongst itself to shelter the forest floor below. Life in the forest largely...
Read more »